Did you know that the word "gullible" isn't actually listed in the dictionary?
Got you! April Fool!
April Fools' Day has always been one for mischief and mayhem, and each year more and more brands try to get 'in' on the popular trend by posting spoof press releases. 
We've picked our best and worst examples of brands participating in April Fools' Day. Comment below to let us know what you think. 
The Best...
A good April Fools' prank is well executed, timely and funny. Here's our top 5.
1. Amazon Dash Button*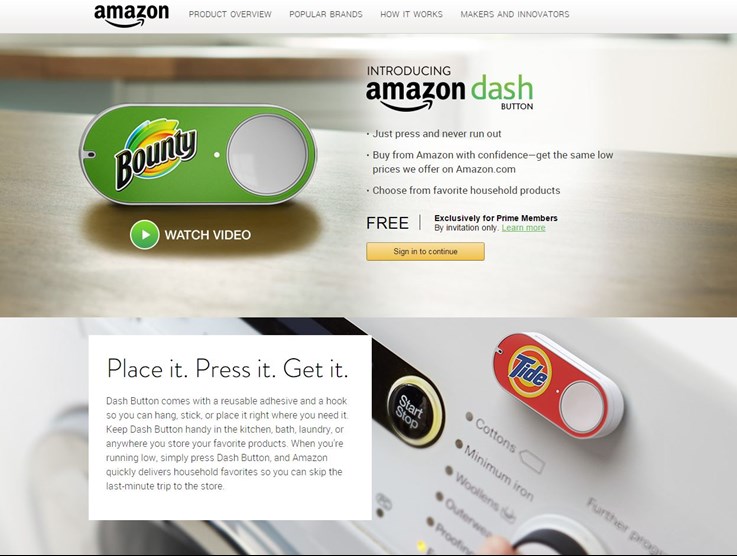 It's annoying when you run out of something, isn't it? Whether it be washing powder, sugar or batteries, Amazon have come up with the solution - the Amazon Dash Button. This nifty little gadget comes with a reusable adhesive and a hook so you can hang, stick, or place it right where you need it (i.e. next to your washing powder). When you're running low, simply press the Dash Button, and Amazon will deliver!
Unfortunately, the Amazon Dash Button is just a April Fools' spoof. What makes it so effective, however, is that it's actually a pretty good idea; certainly helpful! Yet, obviously, almost impossible to actually create and implement. But you have to give Amazon credit for their attention to detail - check out their Dash Button promotional video:
*Update: It has been brought to our attention that the Amazon Dash Button IS NOT A PRANK. Amazon spokesperson Kinley Pearsall has confirmed  to the Los Angeles Times that the Dash Button is real, although for now only available to Amazon Prime customers by invitation only.
2. Firebox Inner Selfie Stick
Firebox is an online gadget home to a vast variety of weird and wonderful novelty gifts and gadgets. That's why when they launched their new "Inner Selfie Stick" - it was almost believable. 
Redefining the art of the selfie: Meet the Inner Selfie Stick. It's time to let your followers in. pic.twitter.com/SciYoThzFc

— Firebox.com (@firebox) April 1, 2015
SPREAD THE WORD: We'll be hosting an Inner Selfie Stick sample sale this Friday. Get your 'hands' on any returned stock for half the price!

— Firebox.com (@firebox) April 1, 2015
There's even a mock product-listing on Firebox's online store, adding to the authenticity of the spoof. 
3. Google PAC-Maps
Google shared multiple April Fools' Day jokes and spoofs with the world, but their most popular announcement was PAC-Maps - the ability to turn a location on Google Maps into a playable PAC-MAN game.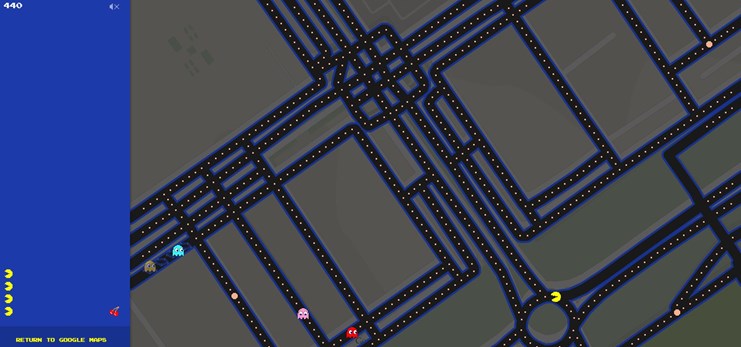 This has been hugely popular and shared hundreds of times across the internet and social media. 
But that's not the only surprise Google had in store for us. Type "com.google" into your browser to see Google like you've never seen it before - mirrored. 
Google Japan also announced Google Panda, its new adorable take on voice-enabled search. 
"Google Panda is engineered with state of the art emotional and conversational intelligence. All you have to do is speak your mind." says vice president of engineering, Chris Yerga, in the video.
We kinda wish it was real...
4. Costa and a Kip
Costa announced that they would be trialling a new service "Costa & a Kip" between 3pm and 4pm, which allows customers to book a 15-minute nap before being revived with coffee.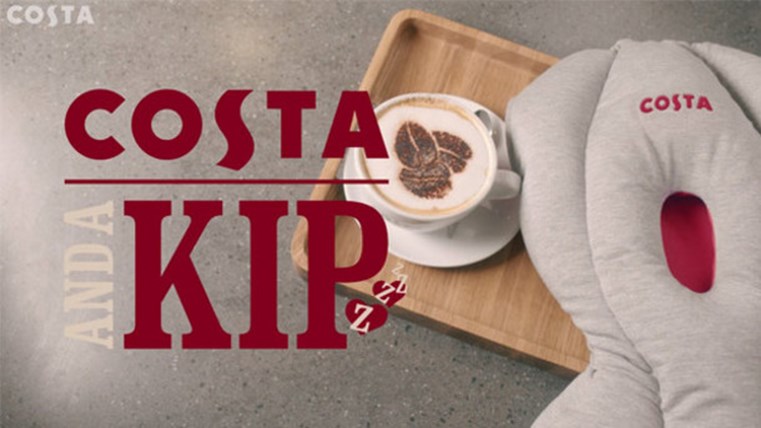 The coffee chain reportedly imported hundred of Japanese 'ostrich pillows' and planned to install specialist relaxation zones in the majority of their stores.
Clair Preston-Beer, chief operating officer at Costa, said, "Daytime power napping has been scientifically proven to boost productivity and relieve stress during the working day. Firms like Google and Nike already provide nap rooms for staff. With this in mind, we are bringing a similar concept to UK high streets with our 'Costa and a Kip' service."
We have to admit, this was a pretty obvious bluff, but we found ourselves half-hoping it were true. Hands up if you'd pay for a 'Costa and a Kip'! 
5. Domi-No-Driver
Pizza delivery company Dominos launched the world's first driverless delivery vehicle - the "Domi-No-Driver".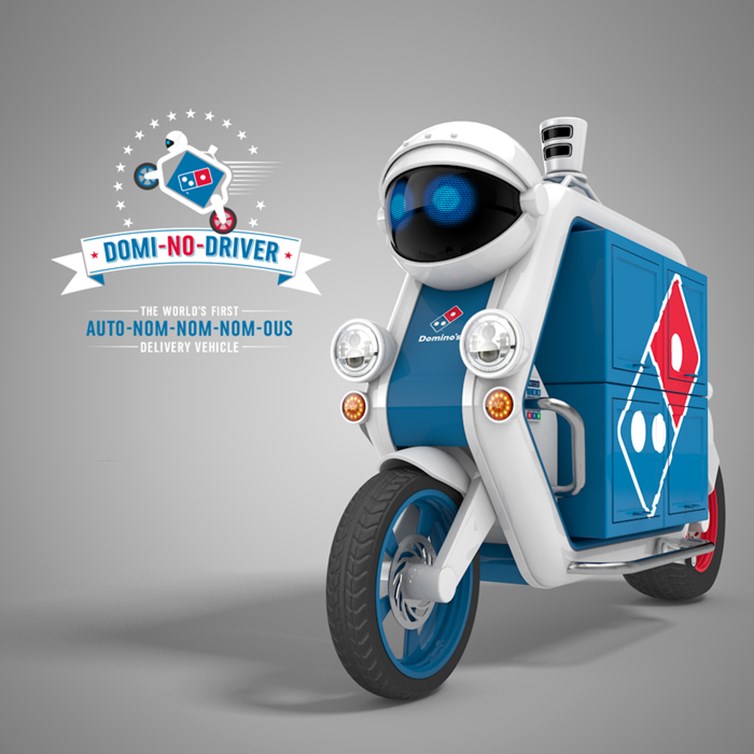 Phil Zozra, Director of the Domino's Pizza Redevelopment and New Knowledge division elaborated on the reasons behind the latest Domino's innovation:
"We're not just doing in for the 'wow' factor, there are a range of innovation benefits too - the space we save by not having a driver means the Domi-No-Driver can carry four times as many pizzas as our previous generation of PDVs (People Driven Vehicles).
Domino's made their prank even more convincing by posting a spoof video on Twitter, showing the Domi-No-Driver being "spotted" out and about.
The #DomiNoDriver spotted out and about delivering Greatness on-the-go! Visit http://t.co/TdlR2vKVK8. https://t.co/e4mJA2QDWZ

— Domino's Pizza UK (@Dominos_UK) April 1, 2015
The Worst...
And now for 5 of the more cringeworthy attempts at brands being 'funny' on April Fools' Day...
1. Marmite Clear
Marmite introduced their newest member of the family on Twitter, called Marmite Clear.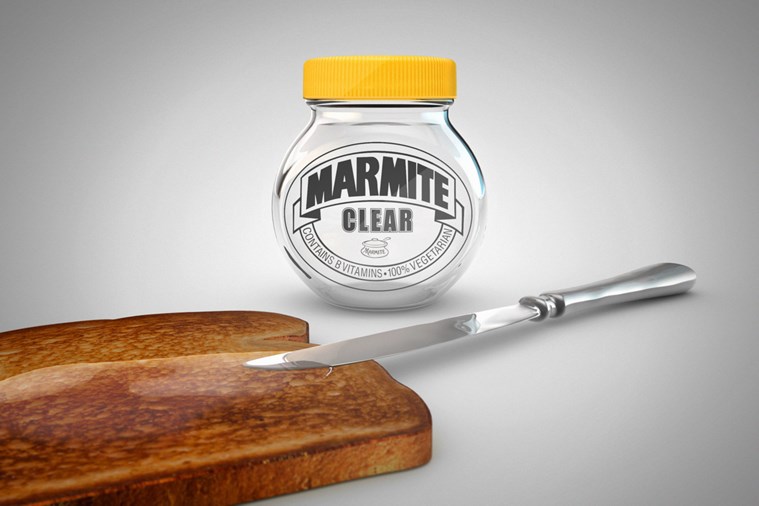 A spokesperson said, "The psychological benefits from eating a clear or light-coloured spread simply cannot be ignored. Fifteen years in the making, Marmite Clear is our most innovative new product development to date. We are delighted to bring it to the market this April and hope all Marmite fans will be utterly transparent in their feedback of this exciting new variant."
Sorry Marmite, but this spoof was bad and you should feel bad.
2. Samsung Galaxy BLADE Edge
You can almost imagine the meeting the guys at Samsung had when they thought of this one.
"You know what would be funny? A smartknife!"
"Do you think everyone else would fine it funny?"
"Yeah, what's NOT funny about a smartknife?"
"You're right. Let's do it."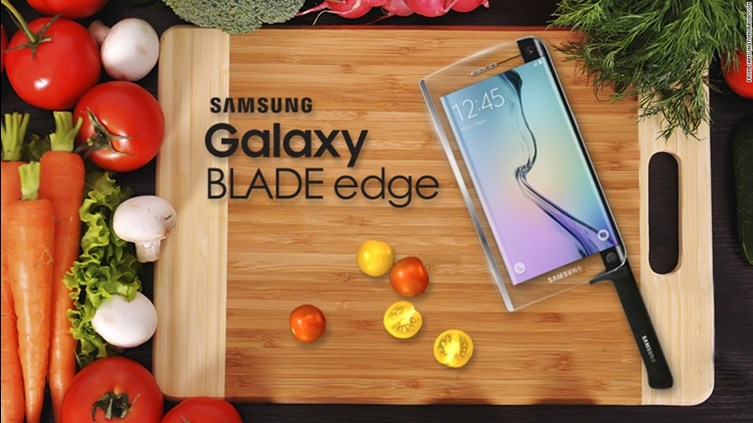 And there we have it; a cringeworthy attempt at an April Fools' Day spoof-release. In case you wanted to know, features include the latest OS, a razor-sharp diamond edge and ergonomic ceramic.
3. Pot Noodles Air Freshener
We actually felt sort of bad for Pot Noodle after their failed half-cut attempt on April Fools. Their single tweet got them only 22 retweets - which when you realise they have a whopping 42k followers - is remarkably underwhelming.
Wheelie good news. Our car air freshener is about to hit the roads! pic.twitter.com/vplAz1wq5L

— Pot Noodle (@Pot_Noodle) April 1, 2015
 Better luck next year.
4. Back to the Future Remake
IGN released a trailer for what the called a Back to the Future/Fast and Furious reboot. Starring Vin Diesel, the teaser trailer features a dramatic voice over and footage of the time-travelling DeLorean drifting through Times Square. 
Fortunately, for Back to the Future fans across the world, this was just an elaborate prank - phew!
5. London Eye Zero Gravity Capsules
We're disappointed with this one, as it had the potential to be really, really good. However, as it happens the announcement of zero gravity capsules on the London was a poor effort, and not very convincing at all.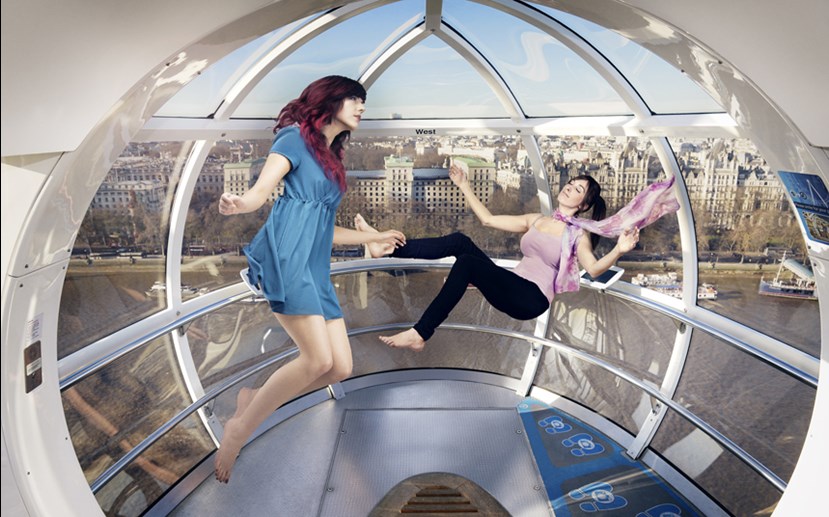 We also can't forgive those poor Photoshop skills...
Conclusion
After looking at the evidence, we have to agree with @BoredElonMusk on this one:
Flowchart: Should your company do an April Fools gag tomorrow? pic.twitter.com/7m6nuwJyRj

— Bored Elon Musk (@BoredElonMusk) March 31, 2014
Like this post? Follow us on Twitter at @AptitudeTeam for more posts like this.